When Pentaho puts out a new major release (a whole number version, such as 8.0), the previous major release version will no longer be offered for sale and enters an end-of-life transition period. During this time, Pentaho support is offered in two phases:
Phase 1: Normal Support
Normal support means that we make sure that the Pentaho product conforms with the Pentaho documentation. To that end, normal support involves creating minor releases, maintenance releases, and service packs for the major release.
Normal support is provided for the current major release and the major release just before it. For example, if the current major release is version X, normal support is offered for both version X and version X-1.
Phase 2: Limited Support
Limited support means that we make preexisting service packs and maintenance releases available for a period of 12 months.
Limited support is provided for a major release that has been superseded by two additional major releases. For example, if the current major release is version X, limited support will be available for version X-2 for 12 months, and then all limited support for version X-2 will cease.
Release and Patch Definitions
The type of release determines which of the numbers in the version identifier changes. Here are the release definitions: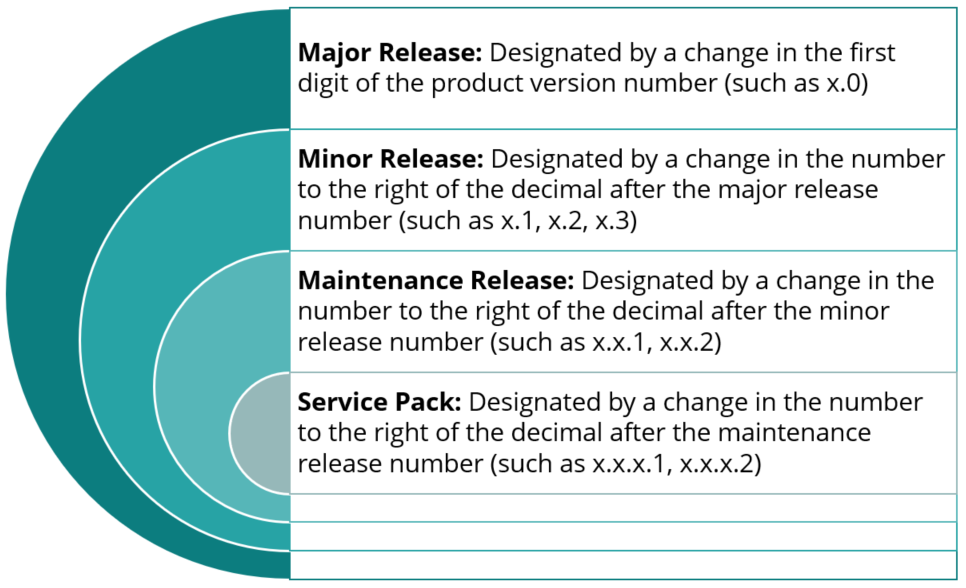 We make patches available for the latest minor release for versions under normal support. Although our goal is to provide patches for identified issues in accordance with our patch release process, there may be instances when we may not be able to provide a patch, such as when:
Architectural design changes for that version prevent the implementation of a bug fix.
The effort involved in providing the patch exceeds reasonable commercial efforts.
A reasonable workaround has been identified.
Major Version Support Matrix
Here is a matrix of the current major versions of Pentaho and what their support status is: